David Stevenson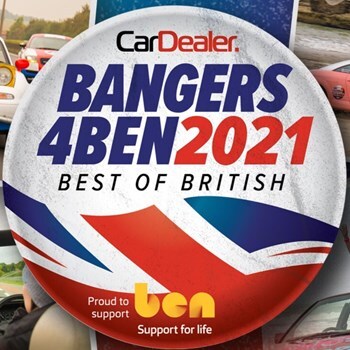 Fundraising as part of team:
Bangers4Ben 2021
My Story
Autofinity will be going all out for the Banger rally this year. They plan to cause a stir with a show stopping banger (currently being prepped in time for the rally) and a fun, memorable theme.
David Stevenson (National Sales Director) will be joined by Andy Whitehair (CEO) for the Bangers4Ben rally. The rally starts at Bicester Heritage on 9th October and will take in some of the most scenic routes that England and Wales has to offer over the course of four days.
The company is staying tight-lipped about their theme for Bangers4Ben, but we've heard it's pretty 'out of this world'!
As always, all the cars will be auctioned after the event to raise money for the Bangers4Ben charity. Ben is the charity dedicated to supporting the people of the automotive industry, providing support for life for them and their family dependents.