Automechanika Banger-ham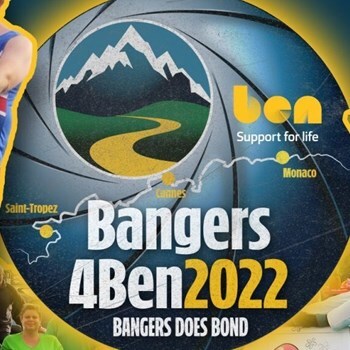 Fundraising as part of team:
Bangers4Ben 2022
My Story
Lou and Rach love their automotive jobs and are passionate about keeping people safe on the roads and taking care of people's cars. Not many people know, but it can be a stressful profession and so there is a charity in place for garage and bodyshop professionals to support those that are struggling mentally and financially called Ben.
Every year Ben run an epic Banger 4 Ben challenge and this year, Bangers4Ben. Rach and Lou, in partnership with Automechanika Birmingham will be driving across Europe with a 1575 mile journey to Monaco via the south of France coast road through the Alps and they have to do it in 5 days on the 8-12 October.
Easy you think? The car they will be driving was bought for £750 !!
Any donation you can give them would be greatly appreciated.