Paul Swift Stunts & Sherwoods Group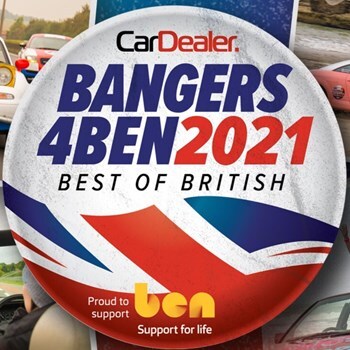 Fundraising as part of team:
Bangers4Ben 2021
My Story
Paul Swift Stunts are joining forces with Sherwoods Motor Group to tackle the much anticipated Bangers 4 Ben Rally!
Paul and Sherwoods Motor Group Managing Director, Simon MacConachie, will be undertaking the fun-filled charity rally which is returning for 2021 where driving teams raise funds to help the charity Ben - Support for Life provide much-needed support for people within the automotive industry.
With the uncertainty over international travel, the event is being held in the UK this year, with the 890-mile 'Best of British' run taking in some of the most scenic routes that England and Wales have to offer.
Taking place from Saturday, October 9 to Tuesday, October 12, it will start in Newbury, and will see the rally drivers visiting the Brecon Beacons, Buxton and York among many places over the course of the four days.
The route will take in such breathtaking vistas as the Black Mountain Pass, Devil's Staircase, Evo Triangle, Cat and Fiddle, Snake Pass, Fleet Moss, and Buttertubs Pass.
Bangers can't cost any more than £750 and, as always, they should be themed and dressed up as far as the law allows!
All the cars will be auctioned later at BCA Car Auctions, Blackbushe to raise as much as possible for the charity and there'll be prizes for the best themed car, best fancy dress, highest fundraiser, best tweet, and most profit at auction.
If you want to help Paul & Simon raise their targeted £1000 please donate here.
We really appreciate your support!!